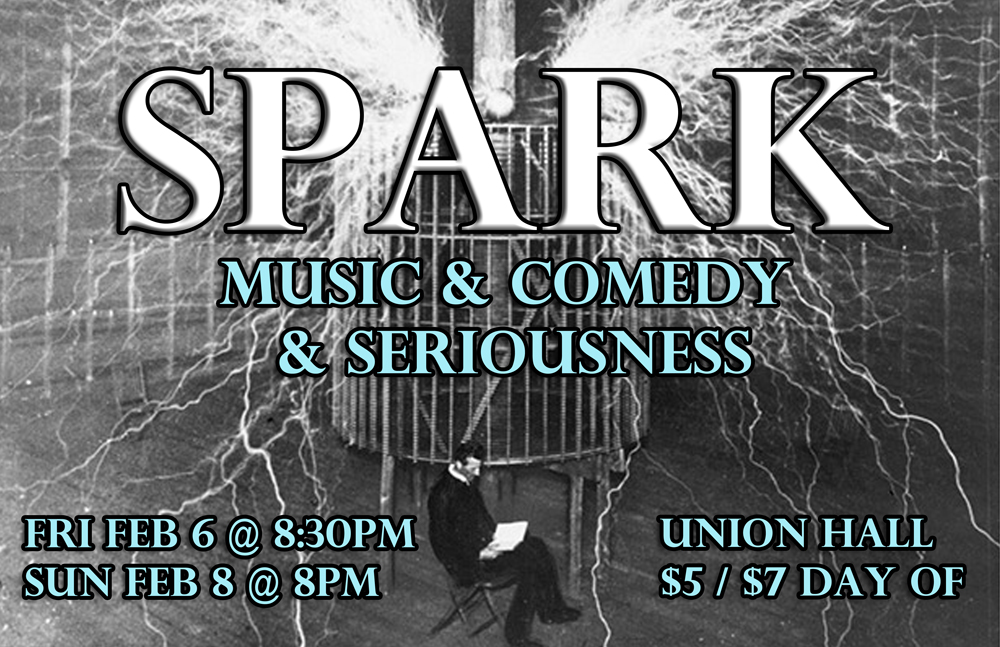 SPARK Sun, February 8, 2015
Griffin Newman, Carolyn Castiglia, Jeremy Ladd, Kelly Irene Corson, Soap, Nate Heller, Cara Reedy, Max Rosenthal, Shannon Manning, & surprise guests!
Doors: 7:30 pm / Show: 8:00 pm
Union Hall – Brooklyn
$5 Advance / $7 Day Of Show
This event is 21 and over
** Please note this event will be mixed seated/standing. Arrive early for best seat selection.
Griffin Newman was recently yelled at by Ice-T in an episode of 'Law & Order: SVU'. He also sleeps a lot and likes ladies."
Carolyn Castiglia is a comedian, television personality and writer. She appears regularly as a talking head on HLN, and has made many memorable cameos on cable networks including VH1, MTV, Comedy Central, Food and more. You may have seen her as NickMom's Ultimate Sports Mom, or in her recent appearance on Joan & Melissa: Joan Knows Best? on WE. Carolyn has been making web content since 1949, but highlights include essays on Jezebel and Babble, as well as appearing in and singing on The Key of Awesome parodies that have millions and millions of hits. She lives with her incredible daughter in Brooklyn, NY.
Jeremy Ladd is a Brooklyn based singer/songwriter originally from Maine. He's been writing sad songs, story songs and rock n' roll for many years and lately primarily performs with his band Mild Things (www.mildthingsmusic.com).(Photo by Vladimir Weinstein)
Art Of Shooting, Prentis Estates, Light Therapy
Soap
SOAP is: Andrew Benedict, Erin Coughlin, Ben Hosley, and Joel Straley.
celebrity without fame or money- Being a little person isn't easy and it sure isn't a fairy tale, but sometimes it's hilarious.
Seems like such a nice young man.
Shannon Manning is a writer and producer, and creator/director of Beauty Love Truth which has run for over a decade at UCB, PIT, Magnet, Barrow Street Theater, Standard Toykraft, and now Union Hall. Shannon learned improv from the legendary comedy inspiration Del Close and was a performer on Late Night with Conan O'Brien as a piece of cheese and other characters and The Onion News Network.
---
Venue Information: